Chicago Fraud & Embezzlement Attorneys
Choose Representation That Prioritizes
Your Business
You've worked hard to build your business and create a team you trust. Unfortunately, there may still come a time when you suffer losses due to fraud or embezzlement. Our skilled attorneys know how to litigate these white-collar crimes and recover the value of your assets.
You can count on Markoff Leinberger during times like these. Our fraud and embezzlement lawyers in Chicago serve clients from Illinois and across the U.S.
If you suspect fraud, embezzlement, or other fiscal improprieties, don't hesitate to call (888) 517-9115 or fill out our online contact form for a free case evaluation.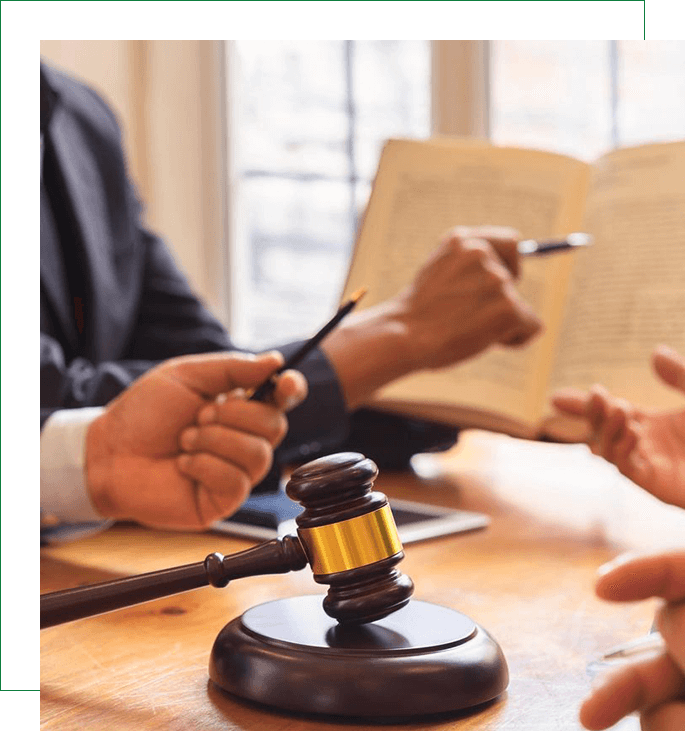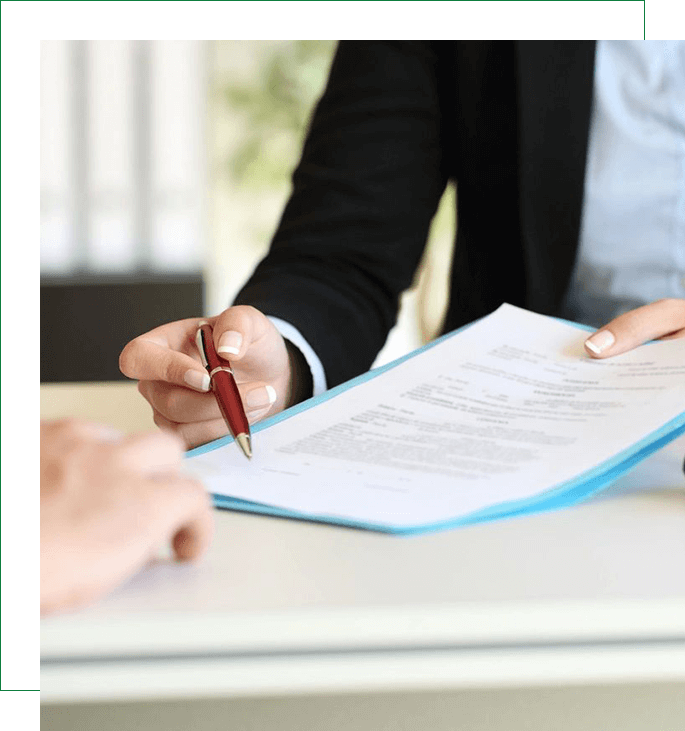 What Is Fraud & Embezzlement?
Fraud and embezzlement are white-collar theft crimes. Fraud is the intentional use of dishonest or deceptive methods to secure unlawful gains in the form of money or property. A significant amount of fraudulent schemes fall under mail or wire fraud. However, there are a few more examples, including honest services fraud, bank fraud, securities fraud, and computer fraud.
Embezzlement is a type of fraud. It refers to the taking of personal property placed in one's trust. It also applies to property belonging to one's employer. In many cases, embezzlement involves misappropriating money for personal gain. It can even occur when the property is transferred.
What Should You Do if You Suspect an Employee of Fraud or Embezzlement?
You should contact a qualified lawyer if you suspect internal fraud or embezzlement. Our experienced team can help you navigate the regulations around reporting these crimes. We will listen carefully to your unique situation and determine the most appropriate course of action.
Other potential steps include:
Determining the date of the loss or discovery of the loss

Documenting the type of loss (money, property, etc.)

Gathering copies of relevant receipts or transactions

Conducting an internal audit
How Are Fraud & Embezzlement Proven?
There are several requirements for proving fraud and embezzlement. Our attorneys can review your specific situation and determine if the matter meets the legal standards for a strong case.
To prove fraud, you will generally need to show that a false claim was made with the intent to deceive, the victim relied on the false statement, and their reliance resulted in a material loss.
Meanwhile, to prove embezzlement, the following four elements usually need to be present:
There was a fiduciary relationship between the defendant and the plaintiff.

The defendant obtained the lost property through that fiduciary relationship.

The defendant fraudulently took possession of the property or transferred it to a third party.

The misappropriation of the property was intentional.
What Should You Bring to Your Meeting With a Fraud & Embezzlement Attorney?
Our attorneys know that your time is valuable. We want you to get the most out of your first meeting to discuss suspected fraud or embezzlement.
It can help to bring documents such as:
Copies of receipts or transactions documenting the loss

Copies of the police report (if one was filed)

Other relevant information for the claim

Copies of an audit report if the matter involves internal embezzlement
You will receive more details about what to bring to your meeting when you speak to our Chicago fraud and embezzlement lawyers.
How Much Can You Pursue in Claims Against an Employee for Fraud
or Embezzlement?
You can pursue the value of the stolen money or property in these claims. Under some circumstances, you may also be entitled to additional compensation for your damages.
The penalties in fraud and embezzlement cases largely depend on the amount of money stolen or the value of the damages. These penalties increase significantly based on the total losses.
Contact us at (888) 517-9115 to learn about your legal options free of charge. Markoff Leinberger serves Chicago and other areas of Illinois. We also represent clients from across the country.