Contract & Lease Dispute Attorneys
in Chicago
Helping Businesses Navigate Negotiations & Disputes
Markoff Leinberger has decades of experience handling contract and leasing disputes. Our Chicago contract and lease dispute attorneys will use their experience to help guide you through this process.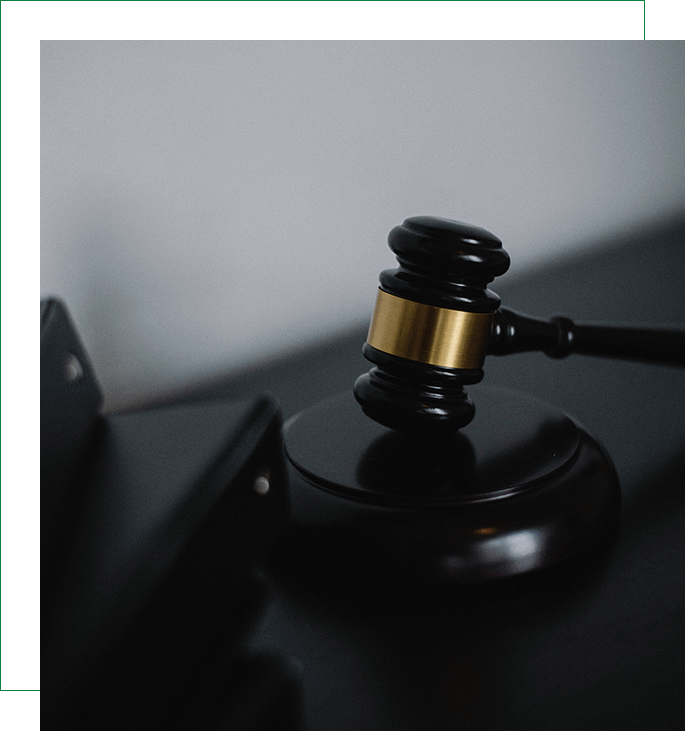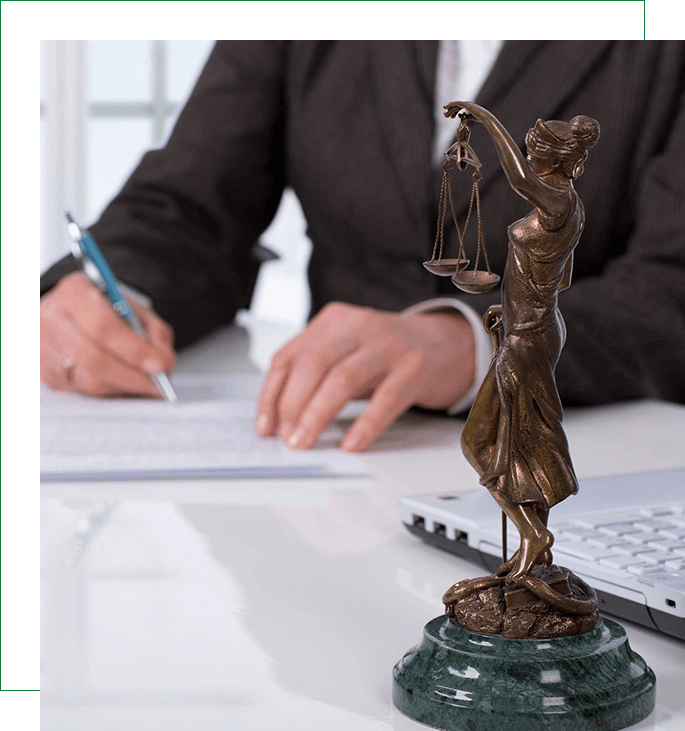 Common Types of Business
Contract Disputes May Involve
Contract drafting and review

Errors in an agreement or contract

Business-to-business disagreements
Contracts and leases come in many different shapes and sizes. Our contract & lease attorneys in Chicago can draft and negotiate contract and lease terms with the other parties in order to secure your rights.
SHAREHOLDER &
PARTNER DISPUTES
CREDITOR RIGHTS &
COMMERCIAL COLLECTIONS
CONTRACT & LEASE DISPUTES
Common Business
Contracts and Leases
Many types of contracts and leases exist for a variety of business situations, and for all those situations, it is possible that disputes will come up.
Examples of
business contracts and leases
General business contracts
Agreement to Sell Business
Employment-Related Contracts
Employee Noncompete Agreement

Confidentiality Agreement
At our Chicago, contract & lease dispute lawyers are backed by years of experience and are prepared to help you through even the most complex of disputes. Learn more below.
What Are the Most Common Methods
for Resolving Contract Disputes?
There are various reasons behind contract disputes. But they all fall under two categories: a material breach and a minor breach.
Material Breach - Commonly referred to as a "total breach," this is such a breach of the contract that the contract becomes useless. When this happens, the non-breaching party can sue the breaching party for any damage that may have been caused by the breach. This can be done regardless of if the non-breaching party has fulfilled their obligations in the contract.
Minor Breach - A minor breach of contract doesn't render the entire contract useless. When a minor breach occurs, both parties still must fulfill their contractual obligations. But in these instances, the non-breaching party can sue the breaching party for any damage that the breach may have caused.
Why Is It Important to Hire an Attorney
for Contract Negotiations & Disputes?
Businesses run on relationships, and legal contracts provide the official form and structure that allows these relationships to work. A contract not only binds two businesses legally, but also the units within the business. The contract is where all sorts of relationships within the company are defined, as well. These include employees, suppliers, business partners, investors, customers, and many other stakeholders.
A contract is the only valid legal document that defines the obligations between parties, along with potential liabilities. That's why contracts are intricate for any business. Every sentence, word, and even punctuation placement matters in a legal contract.
It can seem trivial, but a misplaced word, punctuation mark, or any minor mistake can lead to serious problems down the road. Contract disputes are among the most common reasons why many small companies face litigation every year. Data shows that from 36 to 53 percent of small-sized companies face litigation at least once a year.
A Contract Has Three Phases - Drafting, Reviewing,
and Negotiating - and an Attorney Plays a Vital Role in Each
Experienced lawyers, such as the team at Markoff Leinberger, make sure the contract is legally valid and binding upon both parties involved. The attorney ensures the contract has all three relevant parts. These are making an offer, giving the scope for either accepting the offer readily or asking for reconsideration. The attorney can make sure the draft doesn't leave anything open to interpretation. It's important for the attorney to understand the subjective interest each party brings to the contract and to then write the contract in such terms that the mutual intent is objectively expressed. Also, the lawyer needs to include all the relevant legal provisions in the contract that would be unknown to non-legal professionals.
Thanks to the extensive experience contract lawyers such as the team at Markoff Leinberger have in forming contracts, they can easily identify the loopholes in the developing contract. Having worked on umpteen contracts throughout their careers, they are equipped to understand what specifics need to be in the contract. This allows experienced contract lawyers to identify possible disputes beforehand and change the contract to head them off. Plus, only attorneys can fully understand the legal terminology. The attorney can explain these terms to the client.
While the contract is first being negotiated between the two parties, each side is biased to protect their own interests. This leads to back-and-forth negotiating that can lead to a weak contract. This doesn't serve either party. A contract lawyer can get both parties on the same page and ensure the negotiations proceed neutrally and objectively.
At What Point Should You Hire an Attorney for Contract Negotiation or Dispute?
A contract attorney needs to be involved from the outset of the process of creating the contract. As explained above, attorneys make the steps of drafting, reviewing, and negotiating run smoothly and without any surprises due to misunderstandings or shortcomings in the contract down the road. This isn't a case where you bring in a lawyer at the last minute to "take a look at the contract." If you want a contract that works for both parties, leaves no gray areas open to misunderstanding, and is negotiated in the best interests of both sides, an attorney needs to be part of the entire process.
How Do You Claim a Breach
of Contract?
When one party doesn't fulfill its contractual obligations, this is known as a "breach" of the contract. These vary with the contract, but a breach can occur when a party fails to perform on time, doesn't perform in accordance with the terms of the contract, or does not perform at all.
There are four elements of a breach of contract claim:
There was a valid contract;

You performed your part of the contract;

The defendant failed to perform their part of the contract and

You sustained damages caused by the defendant's breach.
What Is the Common Remedy for a Breach of Contract?
The most common legal remedy for a breach of contract is compensatory damages. When compensatory damages are awarded, a court orders the person who breached the contract to pay the other person enough money to get what they were promised in the contract elsewhere.
We welcome an opportunity to meet with you free of charge to discuss your contract or lease matter, your options, and the most effective way to move forward. Contact our Chicago contract and lease dispute lawyers at (888) 517-9115 today to get started.