Chicago Creditor Rights & Commercial
Collections Attorneys
Committed to Supporting Your
Company's Best Interests
Markoff Leinberger provides aggressive yet cost-effective counsel in helping your business collect commercial debts. Our knowledgeable Chicago creditor rights attorneys can help businesses collect the maximum amounts possible from debtors. We know that every debt owed to your business is important.
We are experienced with pre-judgment litigation to obtain judgments against debtors. Our creditor rights and commercial collections lawyers in Chicago are also experienced with post-judgment enforcement to collect the amounts owed. Markoff Leinberger collects on secured debts and unsecured debts.
If your business has a judgment from a state other than Illinois, Markoff Leinberger can register that foreign judgment in Illinois and help collect it from debtors located or with assets in Illinois. Contact us at (888) 517-9115 to find out more about how we can assist you.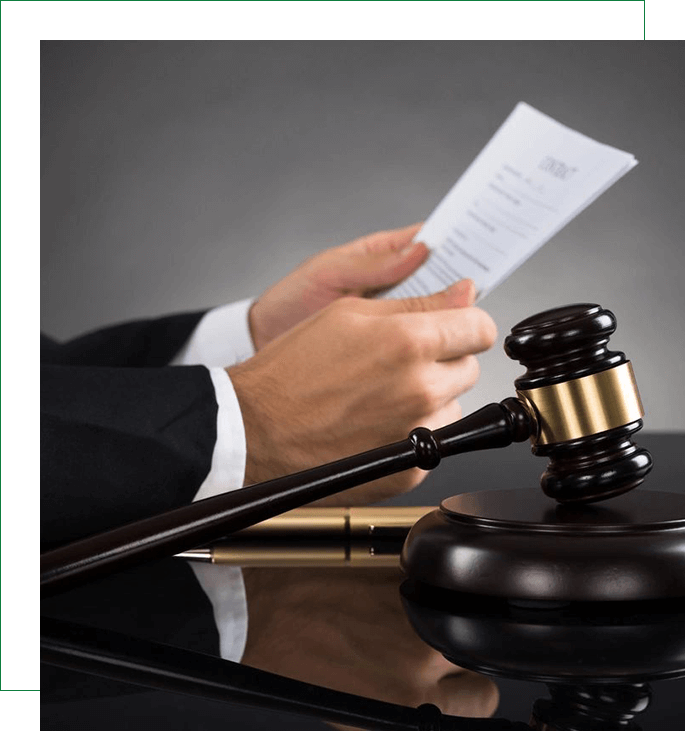 Before turning over the account to a collection agency, the original lender who provided the loan to the company will make an effort to recover the amount.
If businesses are not able to settle their debts within 90 to 120 days, the creditor may sell the debt to a commercial debt collection agency, sue the company, or assign the debt. Assigning the debt means that the original creditor has a contract with a third-party agency that is given permission to pursue the debt on the original creditor's behalf. Commercial debt collection agencies are only paid if the debtor pays. That is why these agencies are known for being very aggressive - they will contact you via phone and mail, and if you cannot be contacted, then they may file a lawsuit.
There is no deadline that dictates how long a creditor can attempt to collect an unpaid debt. However, there is a deadline for using litigation to obtain a court judgment against a debtor.
Each state establishes its own limits on how long a creditor has to sue a debtor. This time limit is called the statute of limitations, and it varies depending on the type of debt. In Illinois, the statute of limitations on unwritten debt agreements and open-ended agreements is five years. Meanwhile, the statute of limitations for written agreements and promissory notes is ten years.
You cannot file a lawsuit against a debtor after the statute of limitations expires. Unfortunately, that means you will have fewer options for collecting the money that is owed to your business.
Creditors have various legal rights that allow them to recoup their money when their debtors fail to repay financial obligations. These rights can vary between secured and unsecured debts.
Generally, if a debtor fails to repay a secured loan, a creditor can seize the pledged collateral from the debtor and either keep it or sell it. The steps in this process are outlined under state law. They are also found in the loan contract. Unsecured debts, however, are more complicated.
A creditor may need to refer an unpaid debt to a collection agency. It is also possible to file a lawsuit to obtain a judgment against the debtor if the debtor still refuses to pay the unsecured debt. Collecting the amounts owed may require legal help with post-judgment enforcement.
Our creditor's rights attorneys can help you understand your protections under the law. If you need more information about how to recover the money owed to your business, call us for free.
Creditors can sometimes reclaim a debt after it has been sent to a collection agency. Often, a creditor will take this step when the debtor is willing to negotiate or ready to pay off the debt. It can be a beneficial decision to avoid working with debt collectors under some circumstances.
Keep in mind that this is not always possible. Sometimes, creditors sell the rights to the debt.
This act includes basic terms regarding when a creditor may bring a claim to recover property that was transferred fraudulently. It stops defendants from divesting assets while there are pending claims or they are anticipating future claims.
Our creditor rights lawyers in Chicago will work to aid your business in collecting the maximum amount from debtors. We know how to skillfully handle complex commercial debt matters and seek the best outcomes.
You may be able to obtain the full amount owed to your business. If you win a judgment against the debtor, you may also be able to recover accrued interest and court fees. Every situation is different. Our experienced lawyers can let you know what to expect during a free consultation.
Schedule a Consultation with a Commercial Collections or Creditor
Rights Attorney in Chicago
We welcome an opportunity to meet with you free of charge to discuss your collection matter, your options, and the most effective way to move forward. Speak with a skillful Chicago creditor rights lawyer at by dialing (888) 517-9115 or completing our online form.
To find out more about our experienced and knowledgeable Chicago creditor rights lawyers, please contact us at (888) 517-9115 today.